IMO has issued updated protocols to ensure safe crew change during the COVID-19 pandemic.
The Framework of Protocols was first issued on 5 May 2020 and has now been revised, with the principle purpose of emphasizing the need for compliance and strict adherence with COVID-19 testing and quarantine requirements, reflecting that these are now a reality in many national jurisdictions.
The changes also reinforce the importance of seafarers not commencing or continuing to travel if they feel unwell or suspect that they may have COVID-19 symptoms.
Some additional recommendations have also been included to prevent infection on board when seafarers join their ship.
With the exception of a few minor editorials, no other substantive changes have been made.
IMO Secretary-General Kitack Lim expressed his support for these Protocols and urged their implementation.
Member States and international organizations are invited to make use of the annexed Framework and to disseminate it among relevant national authorities with responsibility, inter alia, for maritime issues, health, customs, immigration, border control, seaport and civil aviation authorities; and to liaise with relevant national authorities with respect to its use and implementation, as appropriate.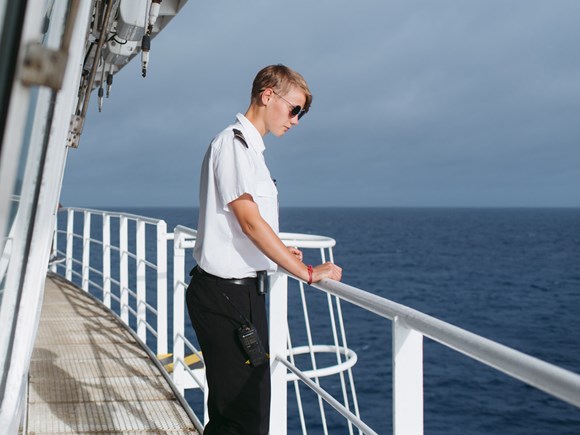 As per IMO Circular Letter No.4204/Add.6 of 27 March 2020 contained, inter alia, the following recommendations to Member States about measures to facilitate ship crew changes in seaports:
Governments and relevant national authorities are recommended to:

Designate professional seafarers and marine personnel,1 regardless of nationality when in their jurisdiction, as "key workers" providing an essential service.
Grant professional seafarers and marine personnel with any necessary and appropriate exemptions from national travel or movement restrictions in order to facilitate their joining or leaving ships.
Accept, inter alia, official seafarers' identity documents, discharge books, STCW certificates, seafarer employment agreements and letters of appointment from the maritime employer, as evidence of being a professional seafarer, where necessary, for the purposes of crew changes.
Permit professional seafarers and marine personnel to disembark ships in port and transit through their territory (i.e. to an airport) for the purposes of crew changes and repatriation.
Implement appropriate approval and screening protocols for seafarers seeking to disembark ships for the purposes of crew changes and repatriation.
Provide information to ships and crews on basic protective measures against COVID-19 based on WHO advice.